Why Buy a 2022 Chrysler, Dodge, Jeep, or Ram vehicle near Fredonia, NY?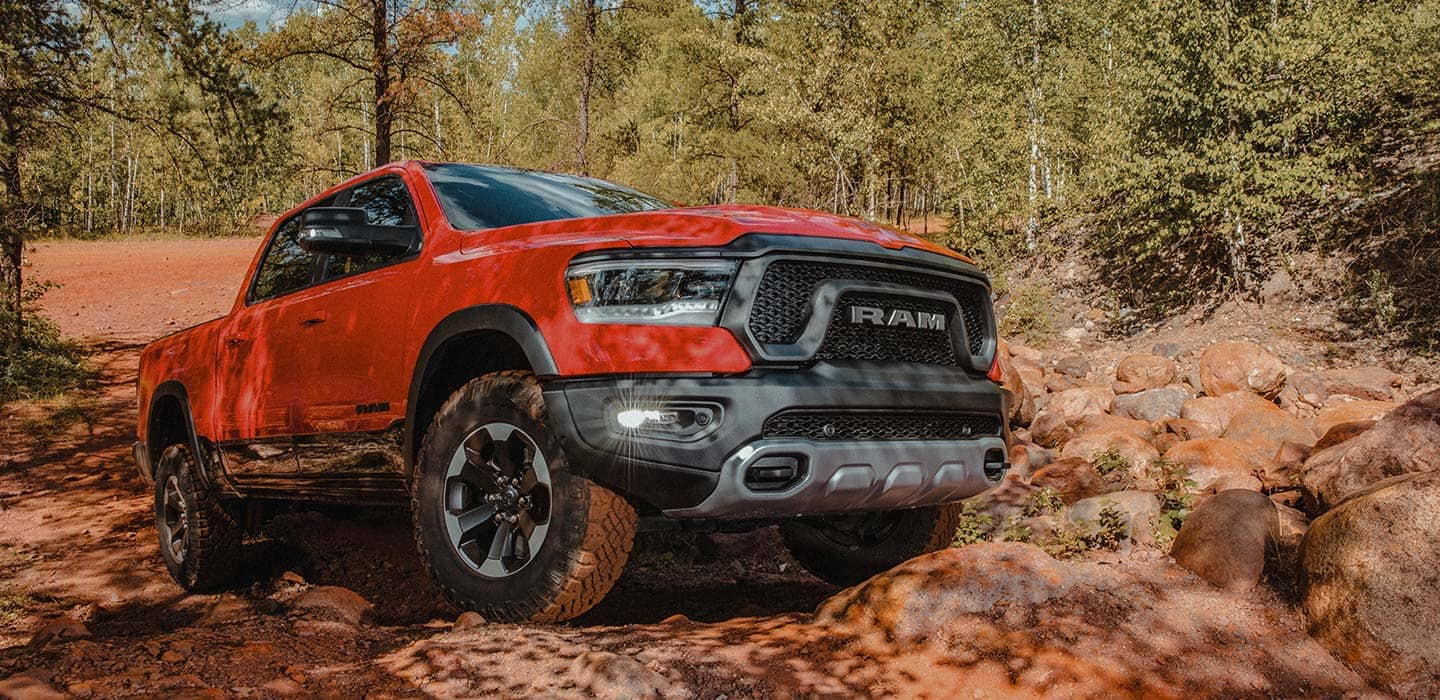 Chrysler, Dodge, Jeep, and Ram are major auto brands with brilliant crossovers in their lineup. Ram has the best 4×4 light-duty and heavy-duty trucks; Jeep has the best collection of SUVs fit for various purposes; and Chrysler has numerous mind-blowing sports cars, minivans, and SUVs. 
You can never go wrong choosing a vehicle from any of these fantastic vehicle brands. 
2022 Ram 1500
Ram has one of the most resourceful crossovers in its portfolio. Ram trucks are built to serve, be durable and appear stylish.
The 2022 Ram 1500 is a luxurious vehicle that makes you feel comfortable and convenient; it provides a first-class feeling. This Ram truck possesses one of the most luxurious cabins and premium-quality upholstery.
There is no doubt that the 2022 Ram 1500 comes with the next-level technology a one would expect in such a luxurious vehicle. This legendary pickup truck packs other intriguing exterior features, such as a bold appearance with a multifunctioning tailgate and Rambox Cargo Management System. 
2022 Jeep Compass
The all-new 2022 Jeep Compass is a modern SUV with a handsome and compact exterior styling. The Jeep Compass is attractive, and the interior bears more upgrades than the previous model of the Compass. 
The Jeep Compass runs on a four-cylinder engine under its hood coupled with an optional nine-speed automatic transmission. The Jeep Compass is available in two drivetrains: a front-wheel and all-wheel drive options. The front-wheel drive train comes with a six-speed automatic, while buyers enjoy more power with the all-wheel-drive option.
The 2022 Jeep Compass possesses an overall refinement as its exterior and interior styling supports all of the buyer's needs and expectations. The boxy exterior does not compromise the cargo volume, while the interior offers enough room space for passengers and hosts available tech. 
2022 Wagoneer
The 2022 Wagoneer is another brilliant three-row SUV in Jeep's portfolio. This SUV has a quality upholstery sitting arrangement for seven to eight passengers. The Wagoneer moves pretty smoothly and performs well, considering its huge size.
A 5.7-liter V8 engine powers the Jeep Wagoneer; it produces 392hp and 404 lb-ft of torque. This engine, paired with 8-speed automatic transmission, travels 0-60mph in 7.6 seconds.
Make your desire to own a car a reality with Dave Warren Chrysler Dodge Jeep Ram near Fredonia, NY. We are a licensed Dodge, Ram, and Jeep dealer with mouth-watering deals on all SUVs for sale at our Ram and Fredonia car dealership. We have a new Jeep SUV for sale and lease deals if you are not looking to buy a car.
Visit our Chrysler, Dodge, Jeep, and Ram to trade in your vehicle with our car calculator experts and benefit from our 2022 vehicle incentives.